Hi!
I've built a custom component that I've embedded into a list view. Theoretically, I should be able to refresh all of the instances of this custom component by passing a list of ints representing each instance in my list view. However, when I try to do this, only the first instance of the custom component reloads.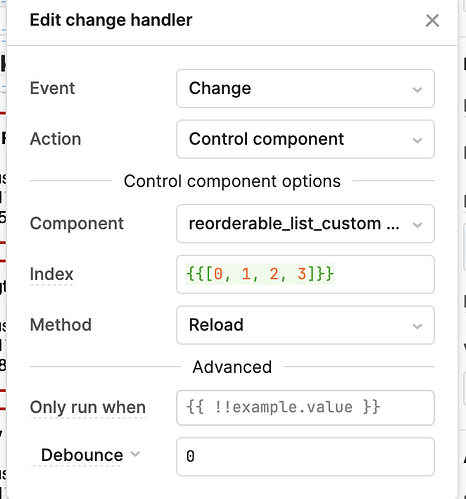 See attached screenshots regarding the guidance offered by the app builder.
Thanks for your help with this!
Sydney