Hi,
I am developing a panel for bulk updating/inserting records in postgres.
I created a table and a query for bulk update using GUI Mode.
But I get an error in screenshot I attached.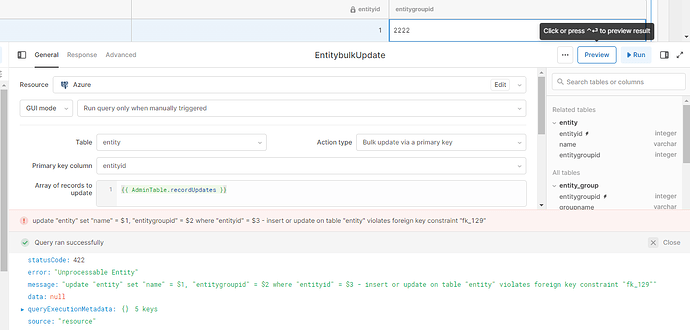 I have followed the retool documents and I dont know what I am missing.
Is there a solution or any other way for Bulk updating/inserting records on retool with postgres?
Thanks.