I'm attempting to build a tool to search through one of our S3 buckets and then display the image when selected. All good on the connection to S3 and displaying the image. However, this bucket is really large (about 500k objects/360 GB) so "List all files in a bucket" is a no go.
I need to be able to use a text input to only pull in files that match that criteria. Specifically, I need to paste in the object name and have it pull up if it's in the bucket, and then be able to click the line to see the image.
Ideally I would paste in 1. then click in 2. then see the image in 3.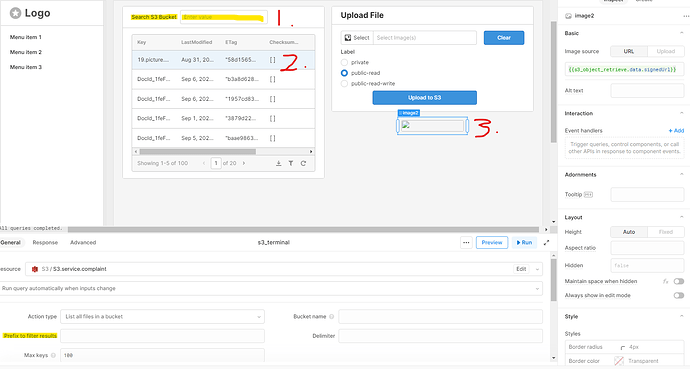 I've tried quite a bit of messing with the "Prefix to filter result" and I cant quite get what I need.
Plz Help !!

(I currently have max keys set to 100 so I don't crash everything)