I am just now playing with the new table's new toolbar.
When positioning the toolbar at the Top, the label displays, but not when at the bottom: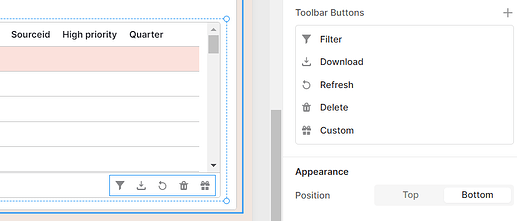 I would like the choice to display the label or not, per-button.
I would like to choose left/center/right position as well, per button preferably, but global would be acceptable.