In my opinion, the reason why Retool is such a great product (and is accepted by development teams!) is how easy it has been to heavily customize an application via code. The way in which Retool developers can use {{javascript escape hatches anywhere}} is fantastic and a fundamental part of the product.
As Retool components get more jammed packed with different properties, I've noticed that Retool has recently opted to not have the little Fx icon that allows for a user to dynamically change the value via code. I think that this doesn't align with Retool's core USP and target audience.
Here are a couple example components that become more rigid due to the lack of extensibility via code:
All advanced settings: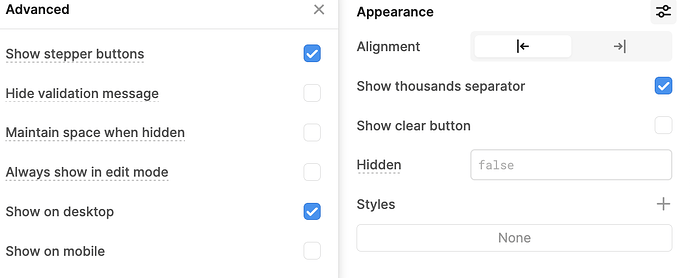 Label sections:
Tons of table settings: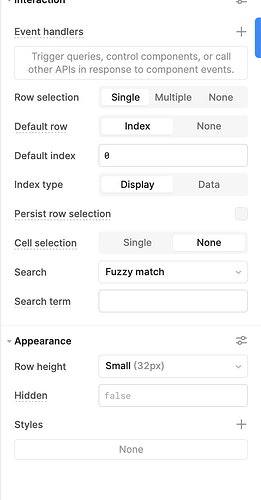 While these may seem like small limitations, I've recently found myself feeling blocked a couple times when creating a highly customized application by the lack of JS escape hatches. Candidly, I think limiting this customizability pushes Retool more towards a low-code tool as opposed to a developer tool.
Would love to hear what Retool's plans are and if this is something that other people care about too!