I'm having a few issues with controlling embedded modules. I would assume I could easily set module inputs, but this isn't the case.
For example, in a table, I should be able to use an event handler to control the component. However, if this is a module, the only option is to set an output which makes no sense.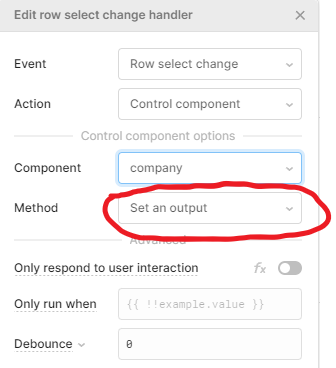 It is possible to set an input for a module as a URL parameter.

But it doesn't seem possible from a script: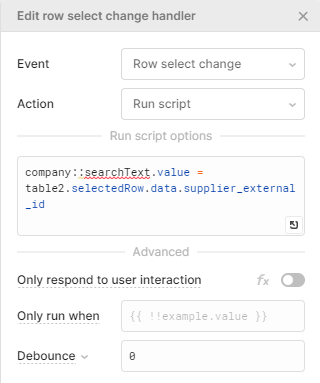 Any ideas on this? The inability is a bit frustrating!
Cheers