Hey there!
I have to get all dynamic templates using sendgrid API.
According to Sendgrid docs, I have to pass a query param to the API endpoint, to be like this:
https://api.sendgrid.com/v3/templates?generations=dynamic
But it seems like I cannot pass that query param since I have to choose the endpoint from the dropdown.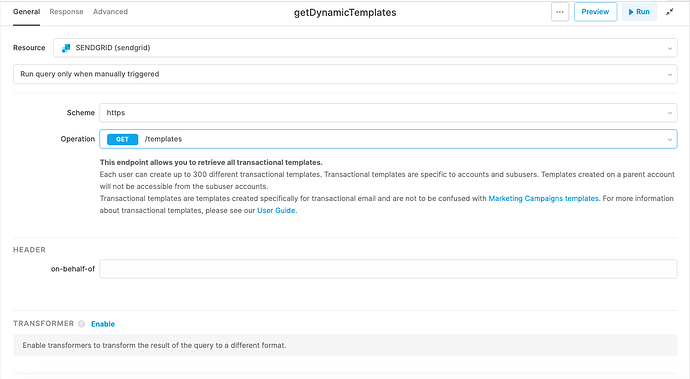 Anyway, I can always create a JS query and request sendgrid API from there, but this way I have to pass the SENGRID_API_KEY as an Auth Header, which I have already set on my resource config.
So it doesn't seem to be the right way to go.
Any suggestions are welcome