Hello! Today we launched Retool AI, a set of AI building blocks to help you create AI-powered apps and workflows in minutes.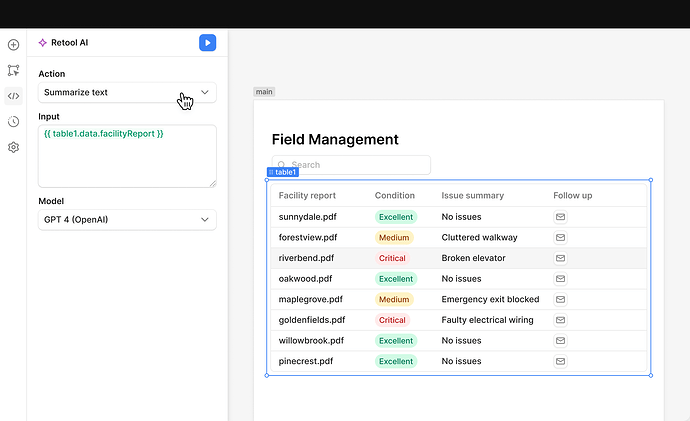 Build apps and workflows powered by AI: Use pre-built AI actions to summarize text, classify images, extract entities, and more. OpenAI's gpt-4 & gpt-3.5-turbo are available out of the box. You can enter your API key, and swap in other LLMs any time.
Create data-aware AI chatbots in 30 seconds: Upload PDFs, crawl websites, and connect SaaS tools into Retool Vectors, our all-new managed vector store. Ask questions about your data & get helpful answers instantly.
Code, query, and debug faster: Ask our AI assistant questions, and it'll generate code that just works, with context into your app's components and data sources.
Get started today by logging into your cloud account! Retool AI for self-hosted customers will come in the next release—v3.12.
Learn more in the docs: Retool AI | Retool Docs
Questions as you get started? Post in the App Building category or Workflows category of our forum.