Dear sir, madam,
I have a table with weeks as columns. Every column has either a day name or nothing inside of it.
There are two datasets which look almost the same. One is of planned dates, one of available dates. I want on the table to show the planned dates as red if the date planned is not equal to the available dates table.
When pressing on the table to change the date I want a calendar to pop up with the available dates dataset with a gray color, the current date as red, and if the current date and the available date are equal, it should be green: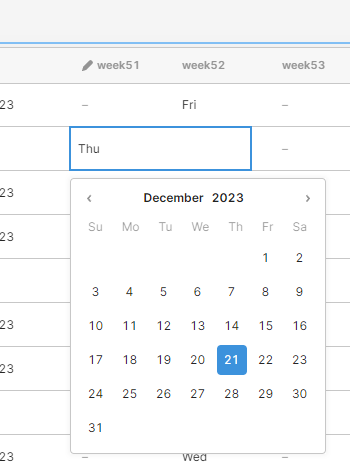 Is this possible in retool?
Thanks!