Here is an image of my current code.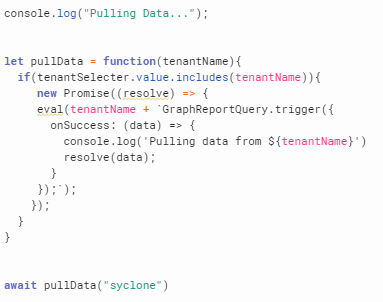 So in short I will have a lot of different queries that essentially do the same thing but with different authorizations for different results.
I have named the queries as you've seen TENANTNAMEGraphReportQuery and I would like to be able to execute them by putting the tenant name in the function call. I was just asking if its possible at all to do this. and If anyone has a solution other than using eval (I know its not great but the string that's inputted is pre-defined option so I figured it was ok)
Thank you in advance!