I have a tool that uses a CSV file to fill in URL parameters for a restapi and pull some data, then insert it into a corresponding Airtable table. I used the "Run an API request for each row in a table" to write the script.
Currently I have 14 queries, 1 query makes the API call and gets the data, the rest all insert data into Airtable. Ideally, I want the 13 other queries to finish before the Get_Data API call is triggered again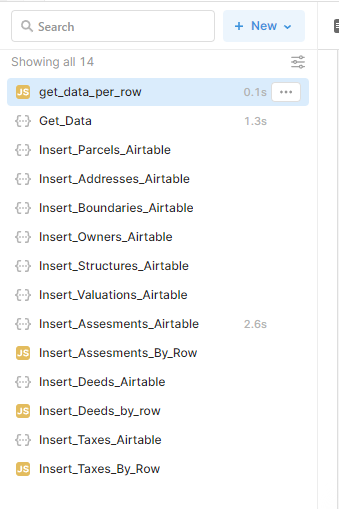 Currently i'm accomplishing this with an await delay() of 30 seconds, but some records take even longer, and it takes loads of time to complete.


I've attempted working with promises and await but i'm not very familiar with JS at all so i'm wondering what is the best way to accomplish this?