Hi all:
I am building a "customer service center" application that will consist of multiple Retool apps - one for each piece of collateral needed from the customer. I would like it to look something like this (just a concept):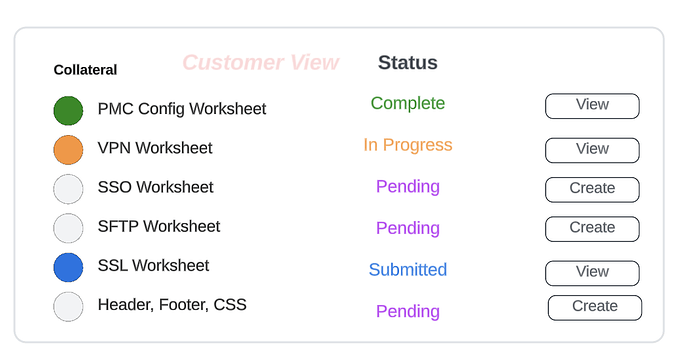 I have an aggregate table that includes the status of each piece of collateral for the customer. I'm trying to determine the best way to display that data, along with a link to the app for each item.
I've looked at tables, key value, and form components and I'm wondering if anyone has done anything similar? Any suggestions are greatly appreciated!