Hi,
I am experimenting with how I might be able to compare column values of two tables.
My idea is that I would like to highlight cells where a value in table2 doesn't match what is held in table1.
Both tables have matching ID columns which is what I would use to "join" on, but the name, email and sales figures in table2 might differ from table1 and I'd like to highlight those.
Screenshot below hopefully shows what I mean.

I know I can achieve highlighting using the "background" property of each column, and this is where I'm thinking I could write the code which does the comparison - where the column in table2 compares itself to the column with the same "id" in table1.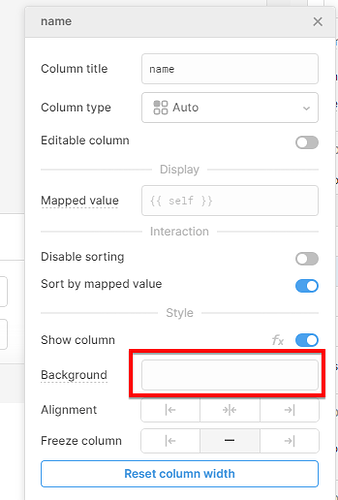 Does anyone have any idea how to achieve this? Or suggest an alternative way of achieving the same?
Thanks in advance!
David