I have been tracking down "warning" messages like this:

and have traced at least two to what appears to be evaluation of click handlers when there is no click. Here is an example: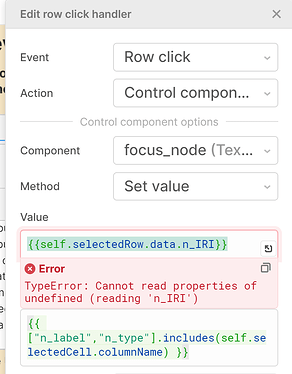 n_IRI can't be read because there is no selectedRow. Why? Because there was no click. But why is this code running?

The system seems to be evaluating click handlers when a table "loads" or, otherwise, in absence of the event which is the necessary precondition for the click handler. Thus triggering spurious warnings.