I have the following components nested under Mobile size view
TabbedContainer - ListView - Container - Button
When I refresh the page, the Button is shown as undefined. It is not supposed to run any query to load (it is literally just a Button with a hardcoded text as its text). When I do something with the button, for example change its size, it is no longer undefined and looks normal. But when I refresh it, the button is broken again.
You can see the result here: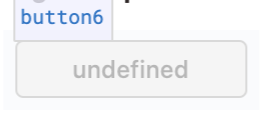 Is there a way to fix this issue?