I have a table(new) with a "tags" data type column that is editable. This column already has values and I want those values to automatically be selected when the user edits that cell.
Here is an example of the cell with its current values above the dropdown box and the possible options to be selected.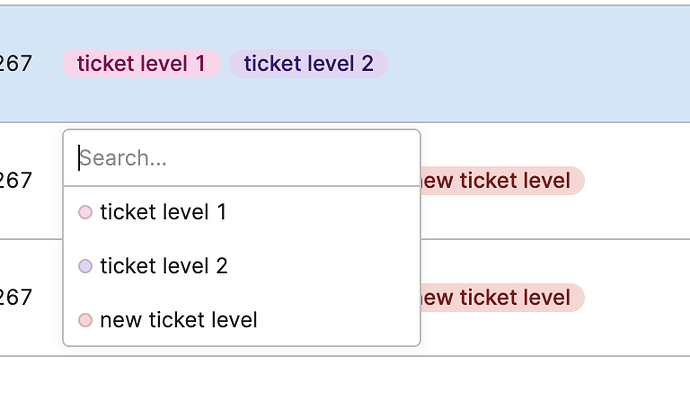 I would like "ticket level 1" and "ticket level 2" to be automatically selected because they are the current values in that cell.
I have looked through the options and state of the table component and looked through the docs for the table and the multiselect input and have not found anything. I have also tried searching through the forums here and the internet more broadly, to no avail. Is this currently possible with the tags column?