I'm currently working on a small charity database for an education. The database holds information for sponsors and students and they all have an ID which is inputted with the auto increment feature so I don't have to worry about manually inputting the ID each time and making sure that it's the next number along.
The auto increment feature works fine however if I delete one of the records there's then a break in the numbers as shown below.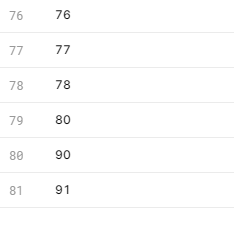 This would be fine and wouldn't bother me if it didn't cause seemingly unavoidable error messages. In this database I also have a function that would let the user update already existing data. The error message that appears is when you try to update some already existing data on a row where the auto increment ID isn't currently the highest ID in the table. The error message reads " Update to students failed: you must satisfy the constraint 'Students pkey' ". For example, in the screen shot below I'm only able to update information on the student with the ID 92 and if I try to update any of information in any of the other rows it comes up with the error message mentioned previously. Additionally, if I add another student that will then make it impossible to update the student with ID 92 as it's no longer the highest ID number.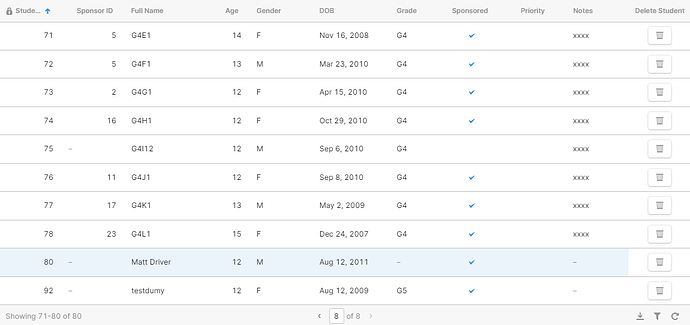 I was wondering if someone could give me some advice or pointers because I really feel like I've hit a brick wall here and I've no idea what I can do to fix it.
Also, whenever I make a new student the ID given is always the next highest number that it's ever had. For example, if I had students with IDs from 81-90 but they no longest exist because I deleted them, the next student I would add would be given the ID 91 causing a massive break which is the reason for the massive break in the screen shots previously shown. Is there a way to fix this or is this just how it is? I won't be as bothered if I can't fix this because it doesn't seem to be causing me any actual problems but if there is a way to fix it I would like to.