Hi,
I am really new to retool and having some trouble updating multiple records based on the user selecting multiple rows in a table.
I have created a table that displays data from my database and have successfully updated 1 row. I would like to be able to update multiple rows but unsure how to set this in the GUI Mode.
I've enabled multiple rows to be selected in the table but not sure how to reference this in the IN clause.
This works for 1 row:

How do i update this for multiple?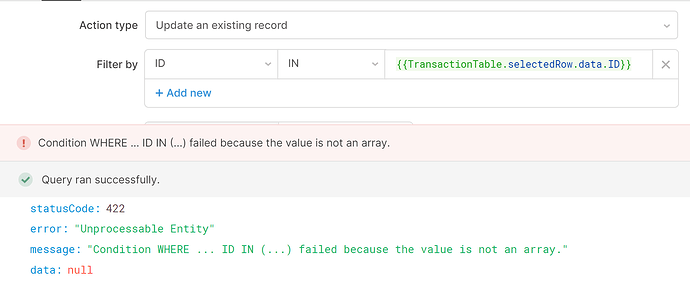 Thanks