Recently, most of my interesting thing is to read the changelog of Retool. Especially part of new table component.
I have two feature request for better to understand the release.
2.Add the related topic link of community to changelog. Sometime the explain is not enough in changelog, if attached topic link, we can find the detail of issue ourself.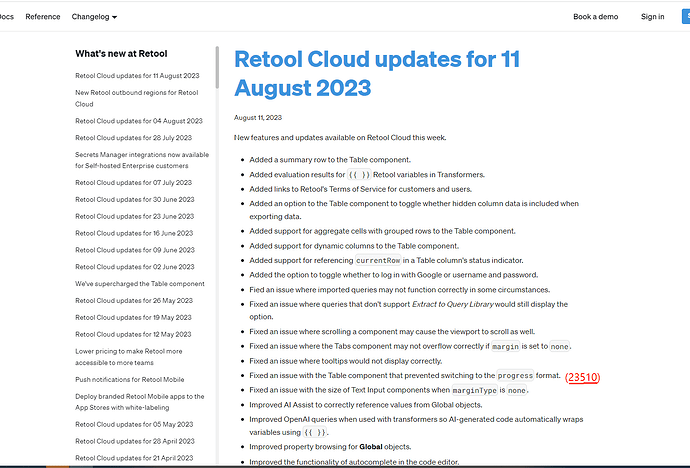 Conclude: All these feature will make us to come with the update of Retool in the furture.
thanks.