Below is snapshot of a multiselectListbox component. (Using this community for the first time so not sure if the image is pasted appropriately)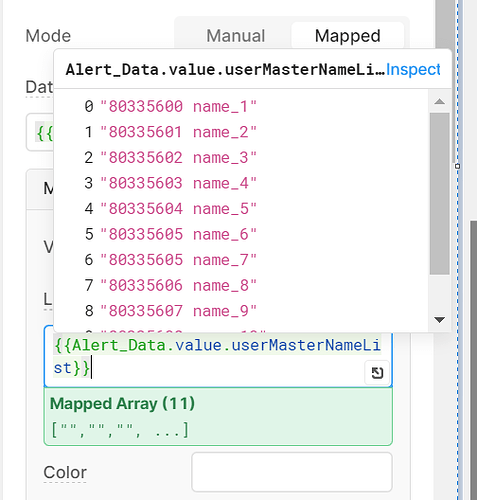 As you can see, on hovering to the list, its showing the values, but if we look at the Mapped Array green box then the values are coming empty which seems to be contradictory with each other.
Could anyone please clarify this ?