Hello,
We have SSO set up on our account, and I am trying to follow the documentation on how to use the JWTs obtained from the auth flow in resources.
I have created a new resource, using %USER_OAUTH2_ACCESS_TOKEN% as the Authorization Bearer token in my rest api request.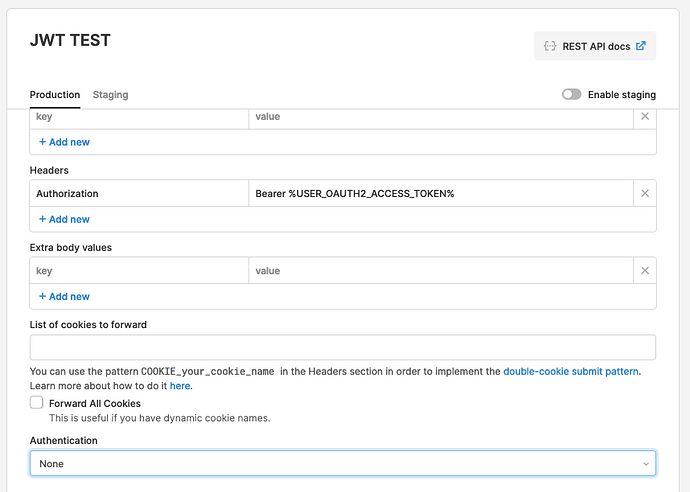 However, when I use that resource, the placeholder %USER_OAUTH2_ACCESS_TOKEN% does not get replaced with the token.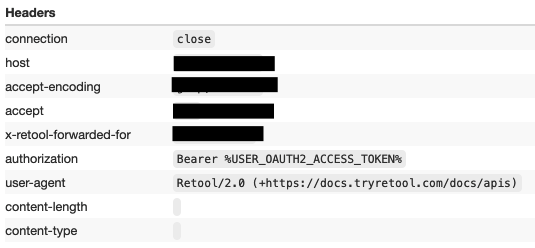 What am I missing in this set up to make this work?
Thank you.