Hi community,
I'm start to work with workflows and the webhook trigger. Therefor I need to see exactly how the payload looks like when it comes in through the webhook.
My idea was to connect the webhook trigger to my slack integration and let is send the json as raw text to slack. However, when I do this I only receive "[object Object]" which doesnt really help me.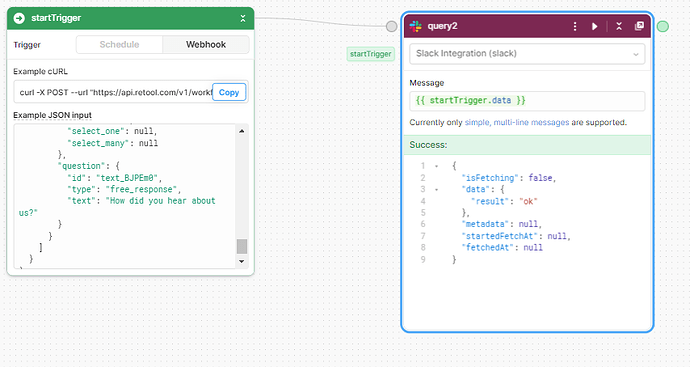 I was searching how I can transform the object into text but wasnt able to find anything. I guess I'm not looking for the correct keywords.
Any help would be much appreciated!