Hello, I have a new table component use URL parameters.
I want to use hash to remenber the last selected row.
Here is screenshot.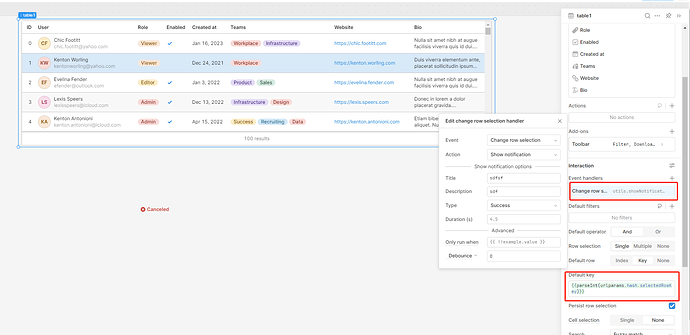 Yes, all thing go well by now. I change the row, and the hash in the addressbar is change according.
But When I refresh the page, it will lost the value of selectedRowKey
I add the event handler to row change which will show a notification.
It seem the event handler was trigger multi-time.


I try use js(window.history) in row change event handler to modify the href in address bar but seem not work? Maybe the js run in sanbox without that permission?
window.history.pushState('', '', '#reviews');

Any help?