I'm trying to build a simple navigation bar that I can use to navigate between tabs in a tabbed container.
I really don't want to write a new JS query for each tab click (tabbedContainer1.setCurrentView("view1") and so on).
I'm thinking of using the url hash params syncing to update the current tab.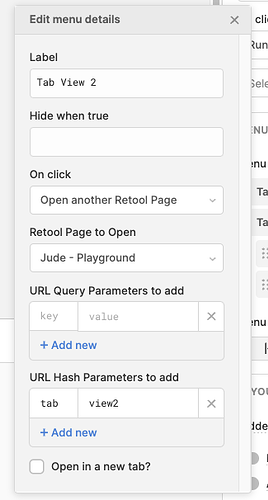 So, the good thing is that the hash changes are reflected on the address bar, but unfortunately only picked up by the tabbed container when you do a full reload/refresh of the page.
If there's no page refresh, the hash is changed but the tabbed container does not change the view.
This would have been a really neat way to use the Navigation component to control a tabbed container if I can get it to work.
Any clue as to what I'm doing wrong ?
As an alternative, I thought of calling a query but the JS query has no way to figure out which navigation item was clicked.