Hi all,
I feel this should be something simple, but have read a lot of posts and docs and don't see an solution to my case. I have about 95% of the pieces in place to make this overall app work but am stuck.
Situation
I have a table of weekly time allocations by Jira Key name (text). Each allocation has a Key Name. I can query the Jira API to get all the IDs using a JS *return Promise.all(... *
This I can use to populate a table with the correct numeric IDs from this JS script: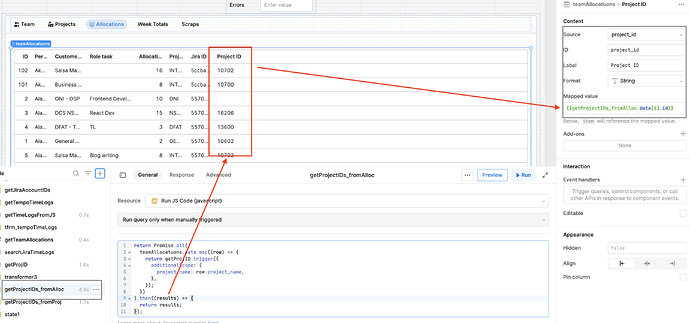 Goal
My goal is to update the table 'allocations' with the project_id, so that downstream I can call Tempo search API passing in accountID (which I have) and project_id (and from/to)
Issue
I created a Bulk Update via Primary Key resource, using id as pk. However, the values of project_id are null (these are the only values I need to update actually).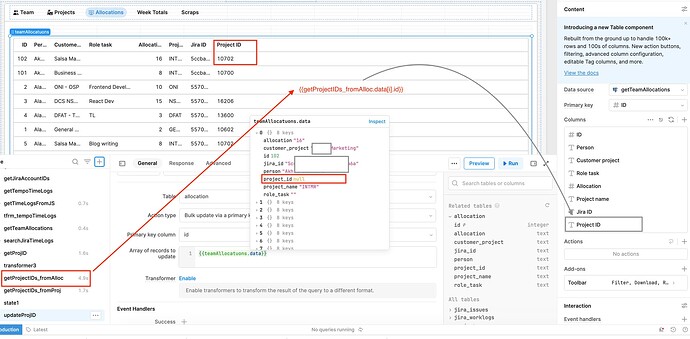 Any help greatly appreciated - working on selling retool internally as I see so much promise for our org!
Nick