Hi there,
I'm a Retool newbie just starting off and I have a few very basic questions.
I'm displaying data from Google Sheets in a table. I've set up four checkboxes that correspond to steps that the user needs to review and change. (Columns in Google Sheets in which 0 = false/unchecked and 1 = true/checked.)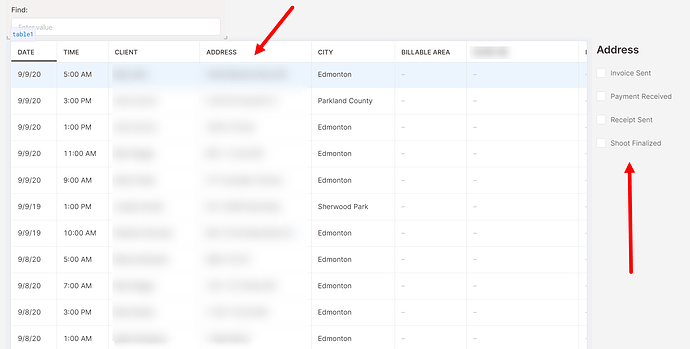 Two questions:
When a user clicks a record in the table, how do I update the address text header and the checkboxes based on the values of the chosen record?
When the user checks or unchecks the options, how do I update the data in Google Sheets?
Thanks in advance.