Hi Retool Community!
I have an issue in using a gRPC resource.
More specifically, I want to create a gRPC resource to connect my retool app to Camunda 8 SaaS (https://camunda.com/).
On the gRPC resource setup screen, I need to enable SSL/TLS as the connection with Camunda can't be established without SSL/TLS.
I have managed to correctly connect and use the gRPC API on Camunda using Postman (https://www.postman.com/).
So, my question is, how can I set up SSL/TLS on Retool gRPC resource? What files I need to upload to the relevant fields (as shown in the attached screenshot) and how can I create these files? Right now I get the error: "Error: 14 UNAVAILABLE: No connection established"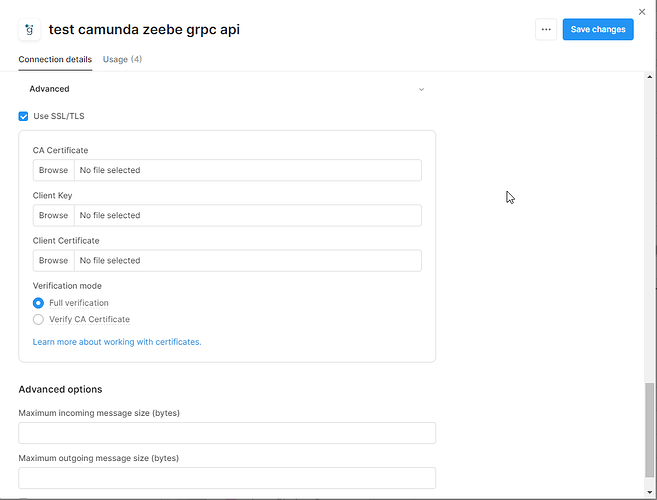 Thank you in advance,
Spiros Chronas