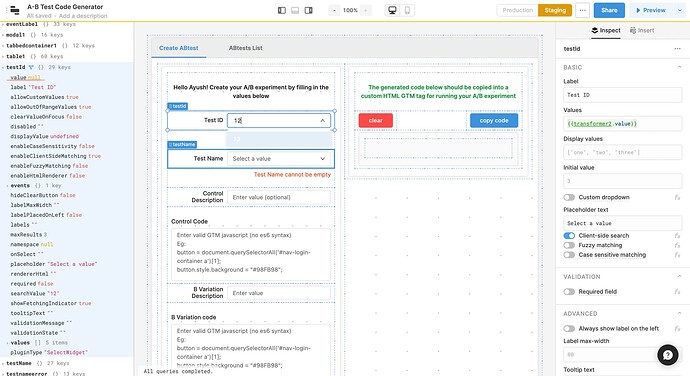 So here I am having issue with the dropdown.
Whenever I search for an id and that Id is an exact match it comes on top of the dropdown. But when I select it will not get selected, even the value in left panel will not changes for the dropdown.
But if I select anyother value from the dropdown it works fine.
Thank you in advance.