I have other apps working fine saving back to a table in postgres on save changes event handler. But when trying to do save changes functionality when user alters table records of a table that is a JSON join, it is not working.
Trying to see what I am missing here.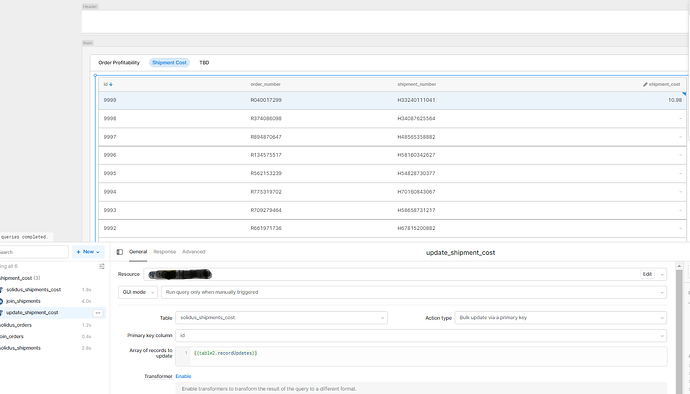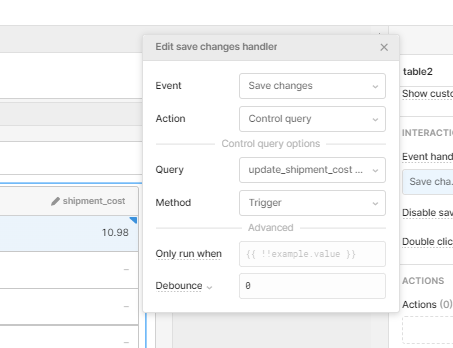 So my record updates references table2 which is my JSON table. The update query is updating the proper postgres table that my only editable column is using primary key of id which is present in the JSON table.