Hi All.
I am attempting to create a table that can be directly edited and that will then update the data table whose contents it is displaying. I need the following criteria to be met:
Must update upon closure of each amended cell.
Must update the 'update' timestamp for the record that has been updated automatically
That's all I want, how hard can it be?
Here's some stuff that works, but not together...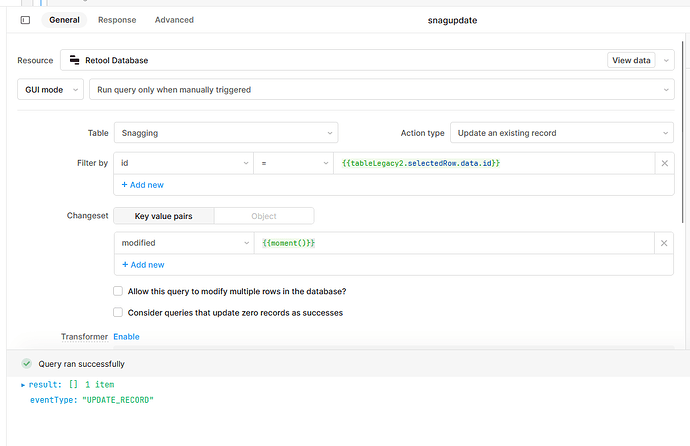 Snagupdate updates the timestamp happily whenever it is run from the 'run' button.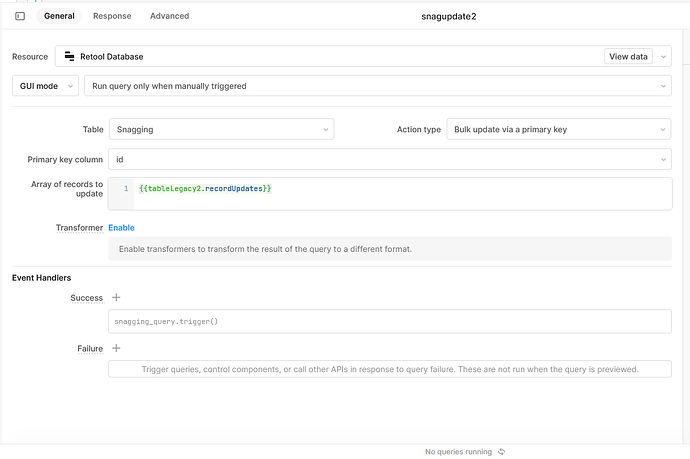 Snagupdate2 happily updates the contents of amended cells, writing the data to the database.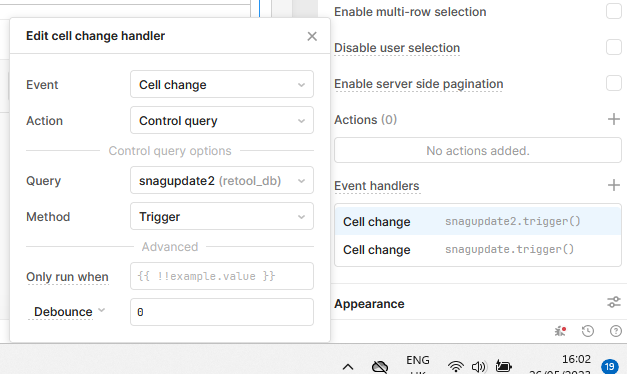 The table change handler is supposed to triger both of the above, but even though both queries run without incident the timestamp is unaffected.
My guess is that this is all about asynchonicity, but I am hoping that I can fix this very modest function expectation without a degree in Java...
I'm happy to be humiliated, 'cos that means there's an easy answer that I haven't thought of.