Goal: Pull monthly stats and data related to sales & realized revenue for different sales people in our company and create a unique dashboard for each sales person.

Steps: So far I have built the dashboard but upon building the dashboard, when I return to the app, the code output seems to be duplicated, triplicated & now whatever the heck you call 4x lol

Details: See below for a screenshot: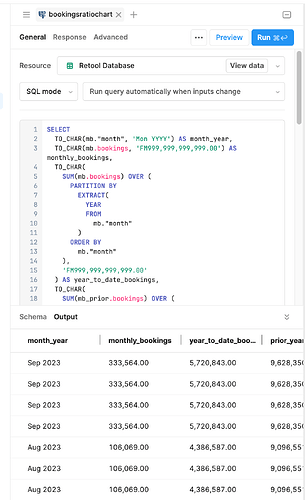 This has happened multiple times and I have even spent time rebuilding these dashboards from scratch. I don't believe the issue is in my code, but I can't seem to explain or figure out why the out put is being generated multiple times.
Please let me know what I can provide to help troubleshoot the issue.