Hi,
there seems to be a bug in Retool when trying to use specific OpenAPI Spec in the OpenAPI resource. I'm trying to create an OpenAPI resource from the following spec: https://docs.withorb.com/spec.json
Just dropping that link in the "Specification URL" input will freeze your browser tab forever being stuck at 100% CPU usage and needs to be killed. I've tried it in several different browsers over several different OS and behavior is consistent, thus I strongly believe that's an issue in Retool.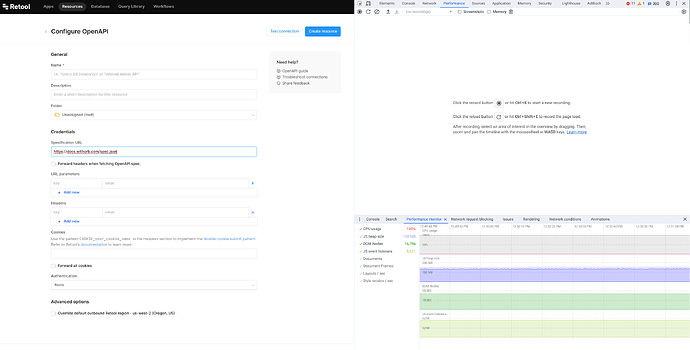 Any help getting this run would be highly appreciated.
Cheers,
Tim