I am having a difficult time figuring out how to connect using Microsoft Graph on OAuth2.0.
I am fairly certain that my permissions in my app registration are good because I can use Graph Explorer successfully. Graph Explorer is similar to Postman but meant specifically for accessing Microsoft Data Elements.
I can successfully connected the resource to Azure now and have authorized it for my organization.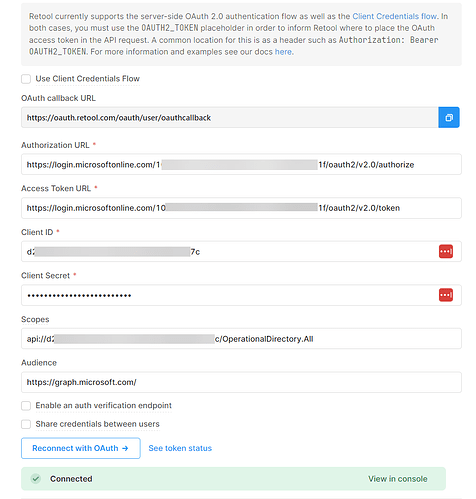 I am having an issue when running a query.
I am now getting invalid audience.