I am having trouble connecting to Microsoft Graph. This is my setup: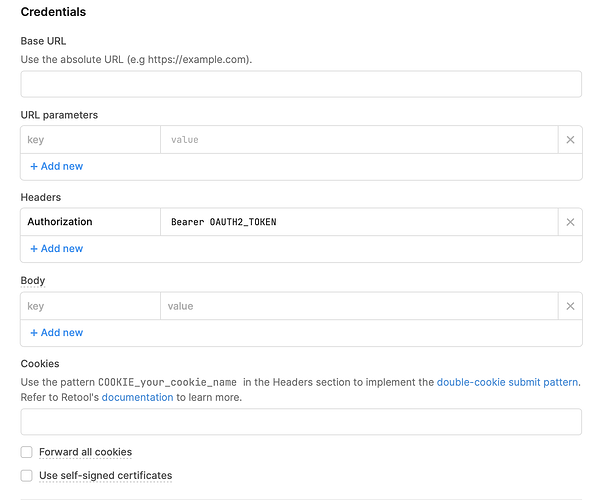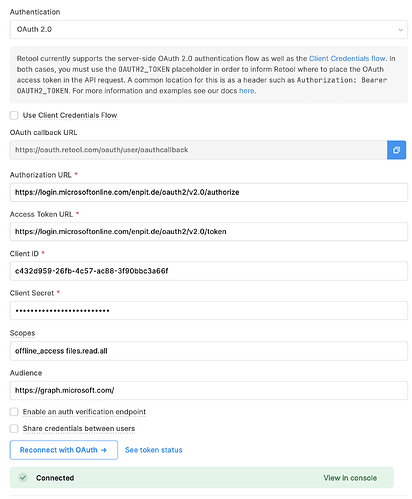 The connection works when I disable "Share credentials between users" - I get an Access Token and a Refresh Token. However, when I enable "Share credentials between users", the Authentication flow fails: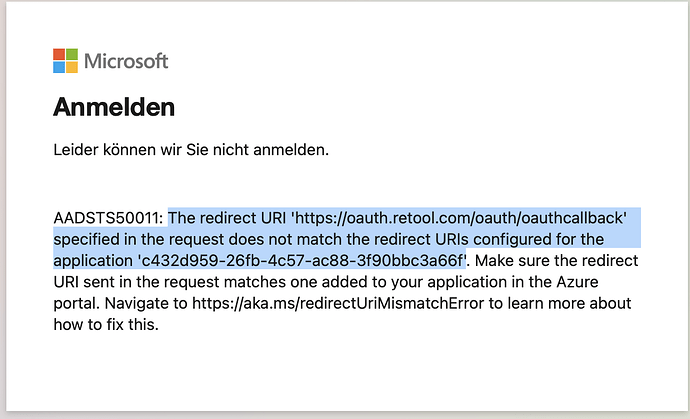 This seems odd, because the redirect URL seems to be configured correctly in my Azure Portal. Besides, from Microsoft's point of view, both authentication requests should look the same, regardless of whether credential sharing is enabled or not, right? So why does one succeed, and the other one fail?
Any help is appreciated, thanks!