Hello!
Is there a plausible solution for writing timestamps into firestore and not strings?
I have a rather simple scenario that is not working.
I have an array with Dates and I want to write them back to firestore. I have tried 3 different approaches:
1:



Result:


2:



Result: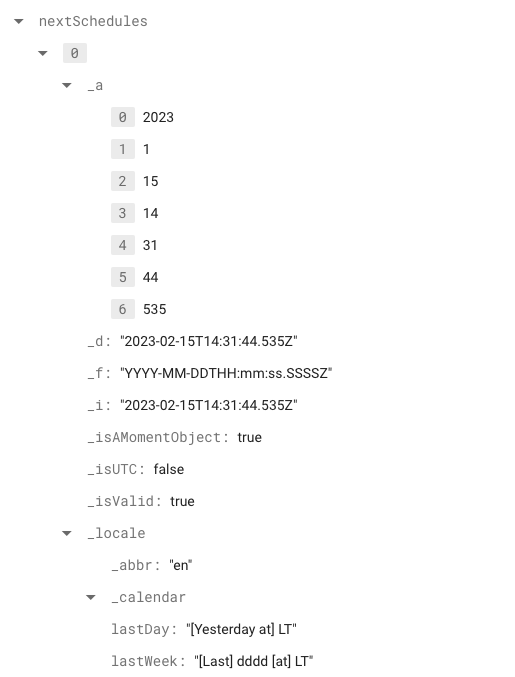 (...)
3:


Result:


The strange part is that if I do this:

it works as I wanted: (although I lost all my data...)

As you can see I am doing this in the resource that updates firestore: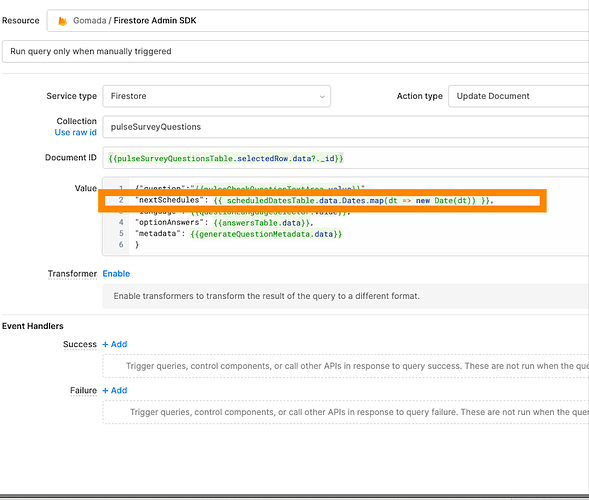 Any ideas for this?
Thank you!