Hello!
I have a table, where one of the columns is a json that contains a label and a value. I want to present each of the labels in different lines, instead of a single string.
I have tried with markdown and multiline text but it does not seem to work: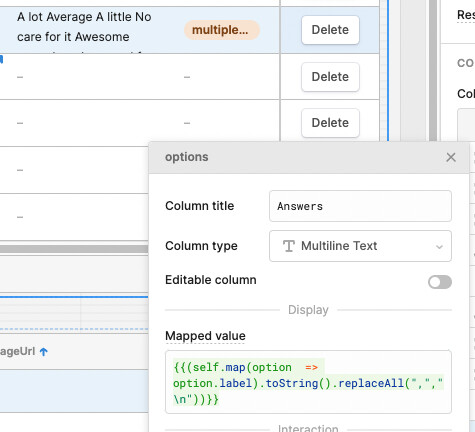 Any way to make this work?
Thank you!