Hello,
I'm trying to use the OpenAI Whisper API in Retool without success.
I tested first on Postman and it works as espected.
The endpoint requires the multipart/form-data Content-Type and a couple of form parameters, the model and the file.
Here the Postman screenshot:
Here the equivalent Retool attempt: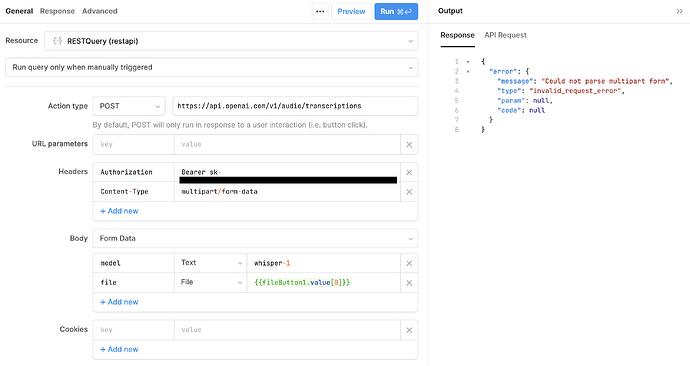 In Retool, OpenAI returns an parsing error.
I tried to pass as file value the fileInput.value[0] as well as the fileInput.value[0].base64Data with no success.
Any hints?