Apologies for the newbie questions, but I'm finding myself at a loss (I don't have current web app development experience). Here's what I'm trying to do:
I have a database of transactions for multiple credit card accounts. In it is stored basic details about the transaction such as Account and Amount.

I need a mobile app to display summary totals by Account. This display should look something like: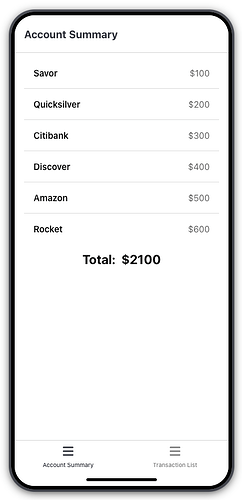 I have a query called getSummary that appears to be fetching and summing things nicely:
SELECT
  account, SUM(amount) as total
FROM
  purchases
WHERE
  paid = FALSE
GROUP BY
  account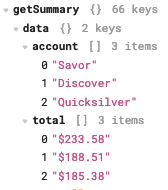 The Challenge
Now I want to replace the values in the keyvalue list with the totals pulled from the database. Frankly, I don't know where to start.
Anyone have any pointers on a good way to accomplish this?
Thanks in advance!