I am querying a jsonb field in postgres from retool.
I get a different result when I query in TablePlus, versus when I query in Retool.
Here is the query in question:
SELECT jsonb_array_elements(addresses) AS addresses FROM allow_list WHERE uid = '4c3febc4-b9cb-405d-b939-f43ee741a6fe';
When I run the query in TablePlus, I get exactly what I expect:

However, when I run in Retool, I get the following result: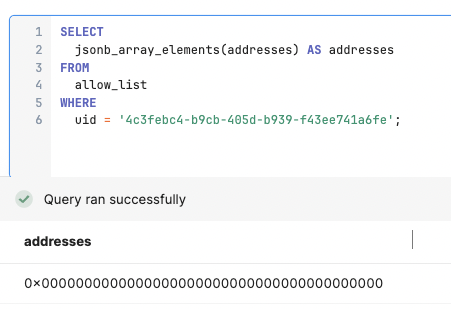 I've run different versions of this query on different records in my database, and the pattern is always the same. The last string in the array is not shown in Retool. I've tried logging the result from the query in retool, and it always matches what I am shown in the preview.
Any ideas what is going on here?
Thank you