Hi,
I have a text file that contains a dictionary in a foreign language that uses special characters. I have the file in Retool Storage and would like to access it in a workflow.
There are two issues:
I cannot access the file content using Python; I'm getting this error: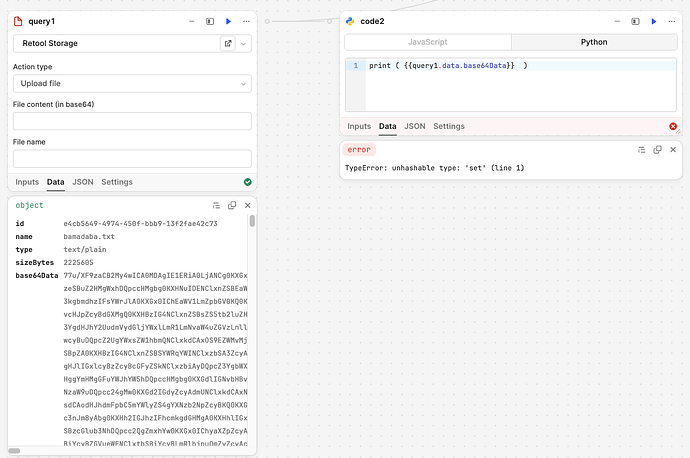 I have tried Retool's decoder, but it is not returning the special characters. Is this something I can fix using Python in Retool, or do I have to host the file somewhere else?
Here is a sample of the file's content: