HI
Can anyone see why the following isn't working?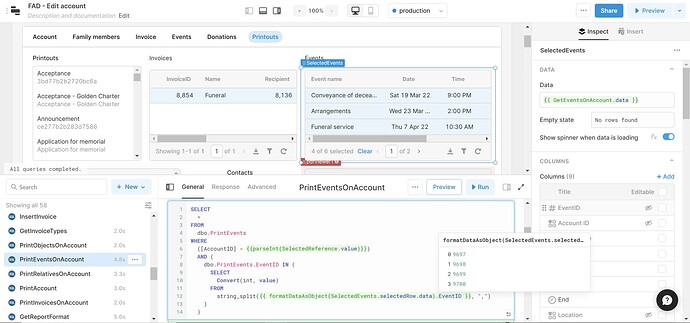 The resulting list of 4 digit numbers is the correct list of selected events in the table, however no rows are returned from the query.
Without the text from the AND in the WHERE clause correctly returns all the records.
Can anyone help?