I have a simple query, I want to use a multiselect to choose entry classes, and then filter the table using an IN operator on Azure SQL.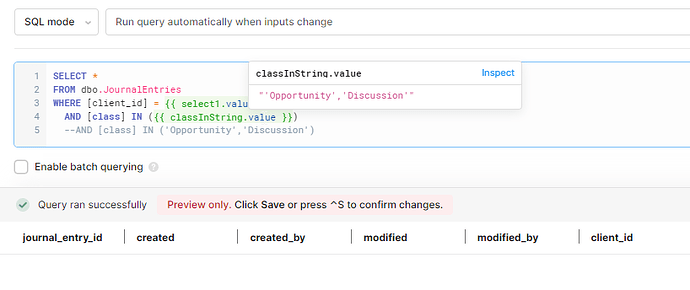 When I hardcode the values (commented out below), it runs fine, and I get results. But when I try to interpret the value from my transformer, it doesn't error, but it doesn't return any rows...
When I copy the query property from the state, and run it directly on the database, it also returns rows... what am I missing here?


(query text from state window)