Hi guys,
I need to re-run the block one more time in 30 seconds if it returns "file": null.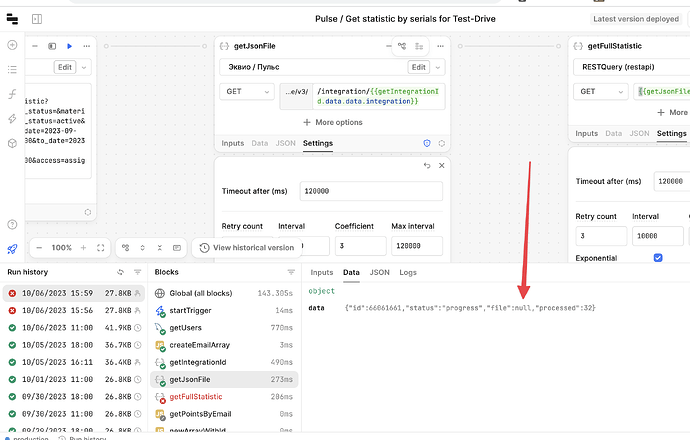 I can use such behavior using error handler, but I don't get an error in response in my case.
So I can see two available options:
Re-run the block in 30 seconds even if it doesn't return an error
Set up a delay between two blocks executions like setTimeout() function.
Do you have any ideas how to do that?