Hi all!
Newbie here. I'm stuck with something and hope I can get help here. I'm trying to accomplish something similar to this but don't know javascript well and I'm out of my prep

I have a table with a list of names and phone numbers connected to a gsheet with a button that triggers a Twilio Studio via API (each individual flow has its own rest API url, like: https://studio.twilio.com/v2/Flows/FW2658246db3afe355f0dbaf6acf8660d1/Executions) . I need the button to behave in such a way that takes the array of phone numbers and triggers the Twilio Studio API one by one, basically a loop.
I used Integromat to do a prototype just to create this iteration of numbers in the array, but I think this functionality is possible directly in Retool with scripting, if I only knew how to code it.
Here's a screenshot of my beautiful dashboard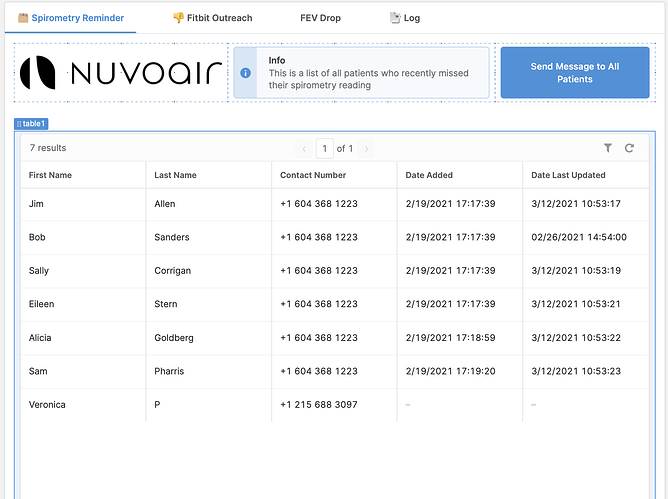 Thanks for any help!