Hej, I'm trying to make table that combines the data from two sources.
SELECT  * FROM claimedreward JOIN campaign ON claimedreward.campaignId = campaign.id

But the table show nothing at all.. the only thing it says is 'the selected data source is empty or could not be converted to an array.'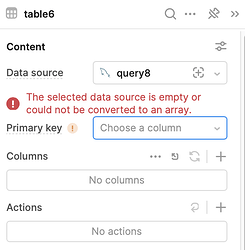 Any help would be appreciated!