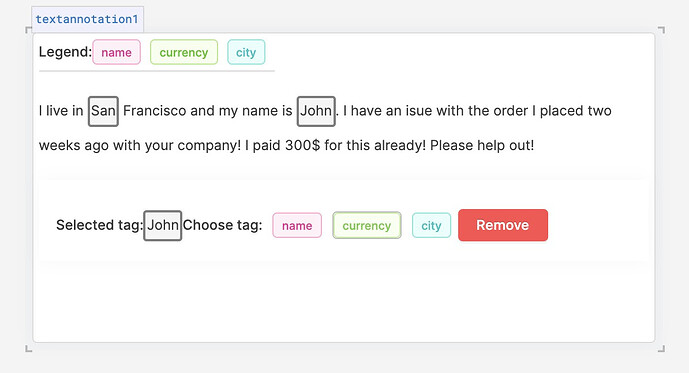 In text annotation component, when we want to select the labeling for a specific entities we need to scroll to the bottom of the component.
is there a way to either :
right click on the entity we want to label and select the available labels?
Or click on the entity and have a modal that pops up and allow us to select the label?
Or move it to the top of the component?
Thanks