Hello there! ,
I have 2 querys that have excatly same row number.
I need to pass this 2 querys with raw csv table.
but I'm sutck at joining two querys with commas (,)
here are my screenshots.
reviewcsv



sentimentcsv


I need to join them together so my api can read them in raw csv format.
here is my api request

how

this is sentimentcsv's return value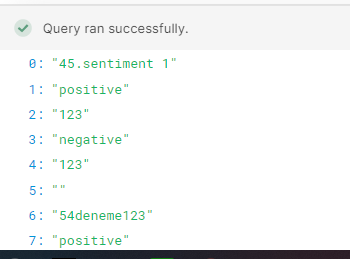 this is reviewcsv 's return value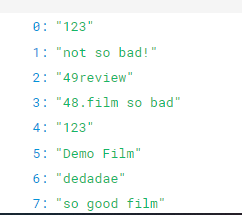 I need to get them together like for example
"0 : 123 , 45.sentiment 1"
"1 : not so bad!, positive"
"2 : 49 review, 123" ... etc