Say you have a table like this: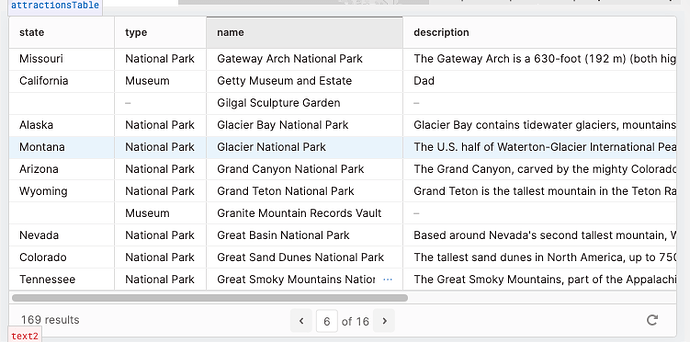 This selected row is index=25 in the original dataset:

However, it is index=59 in the sorted table. In my case, I'd like to move the table to the page of the selected row from a query, which is executed when a user selects one of those rows from a map.
AFAICT, there aren't any fields on the Table component which provide you with the index of the selected row in the sorted table. And there also aren't any fields that provide you with the sorted dataset. The only option I can think of is to take the Table's data, sort it, then find the index of this row. Is there a better way?