Hi, I want to use a raw query so that I can update only a nested field structure in my firestore document, and want to pass parameters into the query which I can then transform into my nested structure before patching/updating the document.
I have the following code and I am getting the following syntax error running it: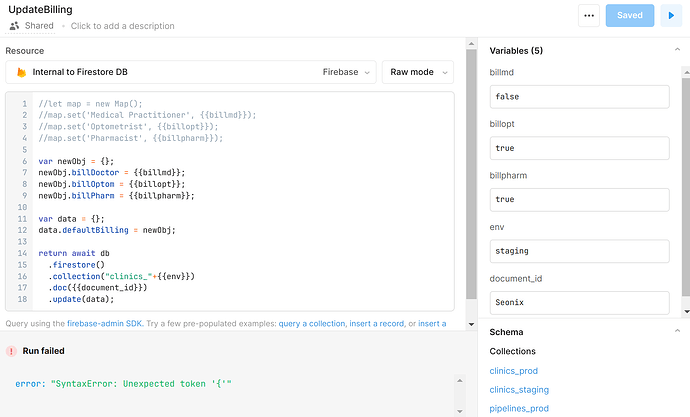 I think it must be complaining about the way I'm referencing the variables, but I see no other way of defining the variables in the code?
Please point me in the right direction, thanks!