Hi
I have a text input form field:

...which populates a table field e.g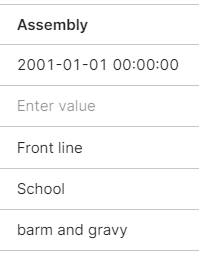 The table component field is defined as: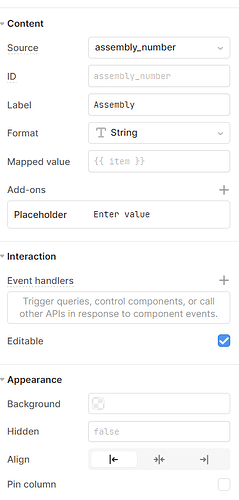 The schema definition for the column is:
assembly_number varchar(255) DEFAULT NULL`
This largely works as expected, until I include anything in the text field which contains something of the form '#\s*[0-9]+' e.g.

On submitting such text, this get's converted into a date.

This is obviously not ideal.
Thanks
Nathan